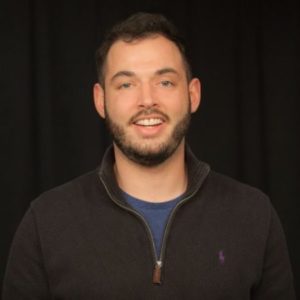 This guest column is by Jeff Umbro, CEO of The Podglomerate, and was first published in his weekly newsletter for LinkedIn called Podcast Perspective. The Podglomerate produces, distributes, and monetizes podcasts. You can learn more and connect at www.thepodglomerate.com.
---
The Dog Days of Summer indeed.
Podcasting News & Views
Lemonada has Moved from Westwood One to Stitcher for Ad Sales
Just announced this morning, exclusive to the Podcast Perspectives newsletter, Lemonada Media is moving their slate of nine shows (and counting) from Westwood One to Stitcher's Midroll for ad sales representation.
Lemonada launched about a year ago with 3 shows, led by their banner property Last Day, all about America's opioid epidemic (I wrote about the show here). Since then, the company has raised a $1.5M funding led by Blue Collective, expanded their current and forthcoming slate of shows, have made some key hires, and have generally been a rocketship in terms of audience growth. All of this by focusing on their core belief making the world suck less – the Lemonada tagline is "Humanity. Unfiltered".
I emailed with Lemonada CEO Jessica Cordova Kramer to discuss the move, which you can find at the end of this newsletter. Longtime readers will know I'm fascinated by the machinations of the bigger radio players, so on this note I need to give one point to SiriusXM, who owns Stitcher, over Cumulus, who owns Westwood One, on the big scoreboard in the sky… I'm here for the long game.
Lemonada is also hiring their first Head of Content and Production. If that's you, apply here.
Enjoying Podcast Perspectives? Subscribe to The Podglomerate Newsletter, my weekly email newsletter. Click here to subscribe or connect with me on Twitter.
Audible Launches New All-You-Can-Listen Subscription Model: Audible Plus
After making a lot of noise about adding podcasts to Amazon Music and Audible services, Audible has just announced a new all-you-can-listen membership service called Audible Plus. The service will allow listeners a slew of Audible Originals, Audiobooks, and Podcasts for a monthly subscription fee of $7.95. Currently, Audible Premium costs $14.95 and works on a credit based system – each month subscribers receive credits, which can be redeemed for audiobook ownership. Audible Premium subscribers will now also have access to Audible Plus for no extra charge, and the service will now be called Audible Premium Plus.
The landscape of paid audio is well covered – listeners have the option of paid premium subscriptions (usually ad free) in the podcast space through Stitcher Premium, Luminary, Wondery+, and (kind of) Spotify. Audible has a long history of offering original podcasts behind their paywall, and this new plan is an extension of that offering. There are also several audiobook and audiobook adjacent platforms in the world, like Libro.fm or Serial Box, and Spotify recently had a job opening for a head of Audiobooks. You can read more about the audiobook / podcast landscape from Nick Quah (HotPod), Andrew Liptak's newsletter (here), or from me (Podcast Perspective).
What does this mean for the potential future of audiobooks, and paid premium audio in general? The general consensus is that while these kinds of companies will ultimately raise the value of said productions and pay creators well for their work (Netflix, HBO, etc), it also becomes somewhat of a walled garden that's not accessible to a lot of folks without the same kinds of disposal income. I'm bullish on this opportunity, but only time will tell.
Joe Budden Will Not Re-sign to Spotify
Podcaster Joe Budden has announced that he's removing his popular The Joe Budden Podcast from Spotify when his contract expires on September 23rd, ostensibly over contract terms. He provides a lot of details in the most recent episode of his podcast, which is currently distributed exclusively on Spotify. Budden was one of the first original podcasts signed by Spotify, and has been very popular on the platform, regularly appearing in the top 20 of the Spotify charts.
I'll be curious to see how this shakes out in the coming weeks, i.e. can Spotify work out a deal to keep him on the platform, and if not, where will he end up? I assume Budden owns the rights and RSS feed for his show, but it will be interesting to see the ramifications of a move like this. Spotify has been promoting the Joe Budden show for years, which is probably where a lot of the audience comes from. If the show is indeed removed from Spotify, there's no guarantee that he'll retain his entire audience elsewhere.
I can't recall anyone else leaving Spotify once they've gained an exclusive. If anyone knows of an example, leave it in the comments.
Nick Quah to syndicate Hot Pod on Vulture
This week Nick Quah, proprietor of the excellent Hot Pod News, announced that New York Magazine's Vulture website will begin syndicating Hot Pod in an effort to "double" their podcast coverage. Quah has been writing podcast trend pieces and criticism on Vulture for years, but this formalization of the relationship is a big step. He will also be writing a new podcast review newsletter called 1.5X Speed, and will continue to own and operate Hot Pod as a separate entity. Hot Pod will continue on as a free Tuesday newsletter and a paid twice-weekly newsletter, and the only change of note is that the newsletter will no longer be syndicated at the Nieman Lab website.
This move has been a long time coming, and I couldn't be happier for Nick. I see it as a win-win, as Vulture gets to expand their podcast coverage (where they were already a leader) at nearly no expense to the readers, and hopefully Nick will get a nice pay day.
Joe Rogan and Apple
In a savvy move (I guess), Apple Podcasts has set up a feature promoting Joe Rogan-adjacent podcasts that listeners can subscribe to. As a reminder, The Joe Rogan Experience will be available on Spotify at some point in September, and will be removed from all other platforms before the end of the year. Rogan has an outsized presence and share of listenership on podcast platforms, and this seems like a play to try and stop some of the bleed. Honestly, The Joe Rogan Experience by some counts has more than 200M downloads per month, which is more than most of the biggest podcast networks. I've heard of other apps scrambling to come up with a plan to address this move as well.
This Week: Lemonada Media Moves from Westwood One to Stitcher's Midroll for Ad Sales – an interview with Jessica Cordova Kramer
I've been fascinated by Lemonada since I heard about their launch last year. I don't have any particular reason to be, I just really liked the kind of work they were doing, and the people they're doing it with.
Lemonada launched about a year ago with 3 shows, led by their banner property Last Day all about America's opioid epidemic – I wrote about the show here, and you can hear a fun interview with Jess and her co-founder Stephanie Wittels Wachs on the Podglomerate's We Don't Deserve Dogs here. Since then, the company has raised a $1.5M funding led by Blue Collective, expanded their current and forthcoming slate of shows, have made some key hires, and have generally been a rocketship in terms of audience growth. All of this by focusing on their core belief making the world suck less – the Lemonada tagline is "Humanity. Unfiltered".
I spotted the move on the Stitcher website, and emailed with Lemonada CEO Jessica Cordova Kramer to discuss. Jessica was in Rome(!) while we emailed, which is a nice easter egg for the International expansion she discusses in the interview.
Jeff Umbro: After launching with Westwood One, you've taken Lemonada to Midroll for ad sales. Will Stitcher be handling any other aspect of the network? 
Jessica Cordova Kramer: We've worked closely with Stitcher since our launch in a number of informal ways, and we plan to continue to do so along with other platforms to ensure as many potential listeners find our shows and discover new ways to listen to podcasts. Midroll is handling our ad sales in our formal agreement.
JU: Does this mean Lemonada shows are switching hosting platforms? From where to where?
JCK: Yes, we made the switch from Megaphone to Omny this past week.
JU: Why the move, and why now?
JCK: As you well know since you've been covering us since day 0, our growth has been much faster than we could have imagined. In our original plan, we were going to have six series by the end of 2020. We already have nine Lemonada originals out in the world with more to come this year and even more rapid growth nationally and globally in 2021 and beyond. Our partnership with Midroll is an exciting aspect of our growth—keeping pace with the inventory we've created in our diverse and loyal audience both in the US and increasingly abroad.
JU: Did it have anything to do with your relationship to Blue Collective?
JCK: Only the sense that taking capital from Blue came at the same time as our ambitions for rapid growth picked up. Blue's belief in us, fueled by a meaningful investment, allowed us to accelerate our content development, staff growth (we just hired 17 people), audience growth and revenue goals and Stitcher/Midroll is the perfect partner to help us lean into that new reality.
JU: What kind of download numbers is Lemonada doing these days?
JCK: Currently with only three shows in active publication this summer, we're reaching just under 1M listeners per month. Conservatively, we'll be at 1M early this fall and projected to hit roughly 2M listeners per month by year's end, and growing.
JU: In a perfect world, what do you hope to achieve working with Stitcher?
JCK: From the start, brands have been attracted to Lemonada for a few reasons, and we want to continue and grow those partnerships: 1) our high-quality shows are nonpartisan, reflected in an audience that runs the political gamut, but with high spending power and Lemonada loyalty; 2) whether baked in or dynamic, Lemonada works day in and out to create ad campaigns that feel organic to the show and leverage our trusted hosts' voices in unique ways, with custom opportunities for brands that feel particularly aligned to particular shows or the network as a whole; and 3) our network and content is suited for this moment: when the pandemic hit; when it became clear that we're entering a prolonged period of political and civic unrest in the US, brands sought us out as a place where ads would feel aligned with the zeitgeist of the moment. Our shows were already talking about the hardest challenges facing all of us in healing, empathy-producing ways. As brands are looking for a home for their messages, Stitcher/Midroll is particularly well-suited to help them find Lemonada as a network and each individual show.
JU: Did the move have anything to do with the kinds of shows Westwood One represents, and how they may clash with your ideology? For reference, the press release specifically mentions nonpartisan values, and Westwood One represents several shows that are very much partisan.
JCK: No. But, I will say that our shows have sought to be nonpartisan – but radically healing and empathy-building – from the start, and that will continue despite the diversity of thought in the podcast space at large.
Jessica Cordova Kramer is the CEO of Lemonada Media. You can find her here.
Thanks for reading—see you next week.
.