Magellan AI has posted its Top 15 spenders, movers & shakers list for July. NBCUniversal is perched as the biggest advertiser, mainly for Peacock, its new streaming TV app which launched on July 15 — $668-thousand was spent across 69 shows to promote Peacock. NBC then spent another $154-thousand on other priorities, for a total of $882-thousand in podcast marketing.
Here is one of the NBC ads for Peacock, as heard on the Today, Explained news show at Vox Media:
Turner Broadcasting plumped up its podcast marketing spend to $503-thousand from $73-thousand the month before — a 590% increase. magellan says that the network's Emmy-winning show the Alienist (2nd season) was a major beneficiary.
Quibi also got a spotlight mention in Magellan's roundup, mostly to promote a new series on the short-video platform, Dummy. Total monthly spend was $204-thousand.
Magellan analyzes advertising data in the top 3,000 podcasts as ranked by Apple Podcasts. Dollar figures come from media kits and estimates.
Here is the entire list of 15: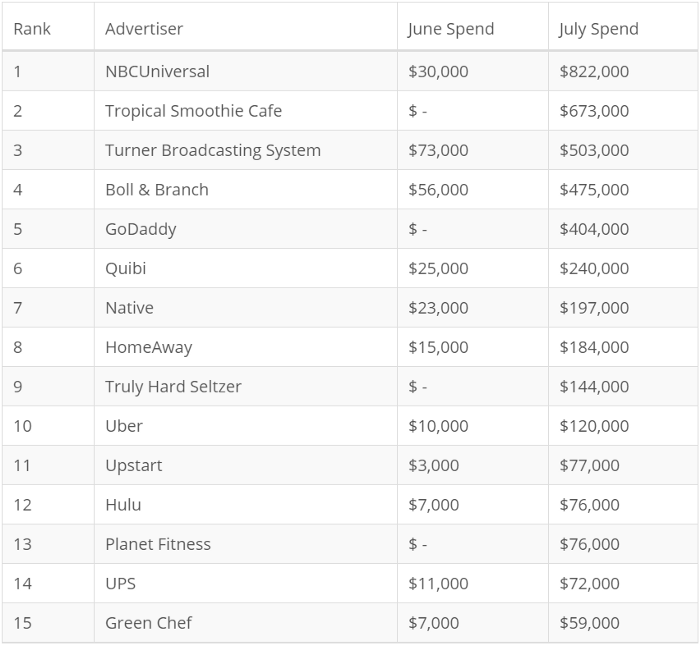 .