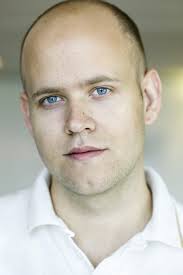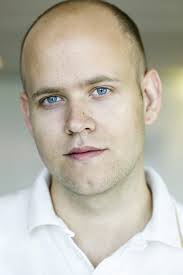 At yesterday's Spotify media event, founder Daniel Ek referenced radio frequently, and not without a critical slant. In describing his company's development of a new mobile product for non-paying users, he said it should have the ease of radio, but with the personalization that listeners now desire and expect. The result was a free mobile listening service that allows calling up any musician or band and shuffling their entire recorded library. That new service started yesterday.
In addition to artist-based shuffling, free listeners can access other radio-style Spotify features, like personal playlists created on a computer or tablet (a long-standing free feature on those devices), and Spotify's house-curated playlists and "Radio" stations.
The term radio has been co-opted by online media and expanded to new dimensions of meaning over the last 15 years. Using "radio" to describe a purely online service, or feature, still rankles many broadcast professionals. Pandora's splash page of its website brags: "It's a new kind of radio."
No matter how anyone particularly defines radio in the Internet era, there is no question that pureplays generally attempt to satisfy Daniel Ek's standard of ease-plus-personalization. Applying that equation to a free mobile service is new for Spotify, the leading jukebox-style music platform. Before yesterday, unsubscribed users had to settle for house stations, not artist-specific listening.
While Ek explicitly targeted broadcast radio in his remarks, the more direct usability target is Pandora. The basic use-case here is simple:
Identify a favorite musician or band;
hit Play and sit back.
Sound familiar, Pandora users? The fine-tuned result is different, in that Pandora plays a stream of related music (based on its proprietary Music Genome intelligence), whereas Spotify's new service shuffles one band's output. (You have to have a big appetite for that band to lean back for long — but Spotify's skip feature is enabled, thankfully.)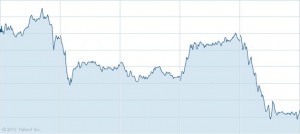 If the difference between Spotify and Pandora seems like a small detail, tell that to P investors who threw the stock off a cliff yesterday, where it lost over seven percent of its altitude. (The company is still valued at just over $5-billion as of today's opening bell.)
Investors are notoriously finicky and reactive, and transient stock spikes don't frame our view of a music service's viability. Spotify's maneuvers yesterday weren't about eroding Pandora stock; they were about positioning the brand in a market which is at a crossroad.
If 2013 has been the year of Internet radio (very broadly defined) edging from niche to mainstream, 2014 will be the year of glut. The existing lineup of U.S. competitors which provide a more-or-less similar feature set (Spotify, Pandora, iTunes Radio, Google All Access, Xbox Music, Rhapsody, Rdio, AccuRadio, Songza, among the biggest players) might be unsustainable, and will be joined by YouTube, Deezer, and Beats Music — all most likely in Q1 of 2014. Bring on the herd-thinning power of consolidation.
So, is Spotify radio? No, but it is certainly trying to take share, like all the other pureplays. Is Spotify Pandora? Not exactly, but yesterday did widen their overlap. And with its new funding, giving Spotify the deepest pockets of any privately-held music service (by miles), it has the freedom to be generous with non-subscribing users, retaining them in the Spotify ecosystem as consumer choices multiply.