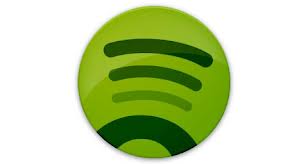 Jumbo jets need longer runways to take off than smaller planes. With reported new funding that nearly doubles its previous capital investment, jukebox service Spotify buys time to continue building momentum. The question is: Whither the destination?
Spotify's new funding comes from a single source: Technology Crossover Ventures (see RAIN coverage here), which maintains an investment interest in high-growth tech companies. The capital injection brings Spotify's total investment level to $538-million over the five years of the Swedish company's life.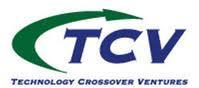 The online music service landscape is changing fast. Jukebox-style streaming, which includes random access of tracks, albums, and user-built playlists, is not new in the scale of Internet app development. But the rate of awareness in the U.S. market, and the supply-side scramble for audience share, is escalating dramatically right now, making the Spotify investment a crucially-timed bet on its ability to withstand tectonic pressures. 
Tellingly, it was Spotify that sparked an acceleration of the streaming business in the U.S. The service expanded into the American market in 2011, and its free-of-charge listening tier attracted new users with a streamlined on-ramp that subscription-only Rhapsody did not offer. David Bakula, SVP of Analytics and Client Development at Nielsen told RAIN: "Spotify actually changed the culture, and started to get streaming on the [U.S.] map."
Rhapsody and Rdio are Spotify's most direct U.S. independent competitors — all three provide the "celestial jukebox" model of music service, as opposed to the lean-back radio-style of listening furnished by Pandora and iTunes Radio. Google All Access and Xbox Music (Microsoft) are ecosystem entrants into the music subscription field. Brand new U.S. competitors are rumored or promised by YouTube, Deezer, and Beats Music.
The distinction between indie and ecosystem is an important one. Providing a music experience is Spotify's only business. For Google, Microsoft, and even Apple, music is a network feature designed to retain customers in the core businesses of those companies — software, hardware, and services. If music is a loss leader for an international technology company, the conversation around that quarter's balance sheet is entirely different from the analysis of red ink for a music-only company.
Spotify's red ink is mostly accountable to content costs: About 70 percent of company revenue was paid out to music owners in 2012. That single statistic casts a shadow over the entire independent streaming music business, as statutory and direct-negotiated licensing fees make it difficult for less-funded companies hunker down for the long business of scaling audience.
Spotify's valuation after this funding round surpasses $4-billion, according to the Wall Street Journal. As we recently noted, publicly-traded Pandora is market-valued at over $5-billion. Spotify's worth could make it an unwieldy acquisition, though not out of the realm of possibility for Google, Microsoft, or Amazon. (Keeping in mind that Microsoft's acquisition of Nokia brings with it Nokia's music service, just relaunched as MixRadio.)
The IPO route might be a more likely investment strategy. In whatever direction Spotify tilts at the end of its runway, it will benefit from the extra time spent growing its international footprint and developing its subscription business.