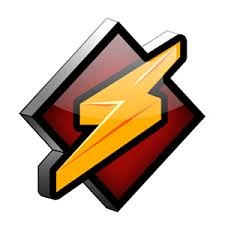 Venerable music player Winamp is being discontinued by parent company AOL. The announcement marks the end of an era, at least symbolically.
As a follow-up on that news, Internet radio platform SHOUTcast, developed by Winamp and housed under the Nullsoft umbrella brand, will also have its plug pulled. SHOUTcast is an Internet streaming enabler and aggregator. Its slate of about 50,000 pureplay stations is presented as an integrated feature of the Winamp desktop player, and on its own website.
The evolution of any industry has seminal moments. For digital music, one of those moments was the introduction of Winamp in 1997, the venerable desktop audio player. Initially launched as freeware that could play MP3 files, Winamp closed the gap between the existence of compressed music files (MP3) and their usability to most people.
The revolutionary aspect of MP3 was the small size of the files, and consequently their suitability for transmission over the Internet. Peer-to-peer file-sharing was part of the consequence, from Napster to emailing between friends. Another part was streaming audio through the narrow bandwidth pipes of late-1990s home connections.
All well and good, except that an MP3 file by itself did nothing — to use an old-media analogy, it was like a CD without a CD player. Winamp, built by Justin Frankl (who also unleashed the Gnutella file-sharing protocol … while he was an AOL employee), was the first popular MP3 desktop player, enabling early adopters to get first listens to music files. It closed a circle, and catalyzed much of what followed: file-sharing, early subscription music services like Rhapsody and eMusic, Internet-delivered music streams generally, portable MP3 players, and even iTunes, which used a different file format and desktop player.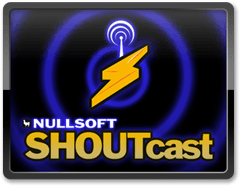 Winamp was acquired by AOL (via Nullsoft) in 1999. That year, Nullsoft created SHOUTcast, a music-streaming protocol and self-serve platform that allowed anyone to webcast from a connected computer. SHOUTcast's influence was similar to Winamp's insofar as it introduced a new listening mode to its adopters — in this case, pureplay streaming audio stations.
Winamp has been rocked by an eventful 15 years. The blockbuster success of iTunes and its proprietary formats shifted attention away from the MP3-oriented desktop player. Even as Winamp adapted to handle emerging file formats, it could not play Apple's locked-up DRM files during the first five years of the iTunes Music Store's growth. The smartphone's rise (thanks again to Apple) migrated listening activity off the desktop, and Winamp adjusted by extending to mobile apps. It also developed a strong European user base in the last few years.
But the rise of streaming services like Spotify and Pandora have further skewered Winamp's core competency of playing locally stored music files. Access is creeping up on ownership as a means of consuming music, and AOL's decision verifies a growing sense that Winamp's days are numbered. AOL announced that program development will be discontinued on December 20.
Of course, existing installations of the freeware version will remain functional. The termination of SHOUTcast has more severe implications, as that service furnishes live programming.
TechCrunch reported a rumor that Microsoft might snap up both Winamp and SHOUTcast. If it plays out that way, it will be second time that recently-discarded AOL Music properties found a new home. In June of this year, several AOL Music blogs (The Boombox, Noisecreep, The Boot) were cast out of the mothership and caught in freefall by TownSquare Media, whose EVP Bill Wilson developed them when he was chief of AOL Media.