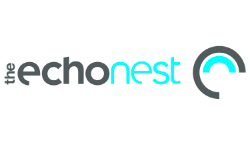 You might have The Echo Nest to thank for the thing you love most about your favorite music service.
The Echo Nest is a data company that develops music intelligence technology, used by many of the most popular listening services covered by RAIN every day. Through the company's application programming interfaces (APIs), music services can develop apps and features for their users, such as song recommendations and artist-based stations. The Echo Nest has furnished music intelligence for Spotify, Rdio, MOG, iHeartRadio, Xbox Music, and many others.
RAIN spoke with Jim Lucchese, CEO, about The Echo Nest's influence over the streaming music experience. This is Part 1 of a two-part interview.
RAIN: It seems The Echo Nest is the hidden lynchpin that informs many people's experiences with interactive music and music services. Is it fair to say the The Echo Nest is the main determinant of what most people hear in popular music services?
JL: It's certainly what we're aspiring to. There's still a lot of work to be done, first from the standpoint of customer adoption — we're not powering every [service], but we're powering many of the players.
The area where I feel there is still a lot of work to do, is to work with our customers to help make streaming music truly a mainstream experience. In the last 12 months there's been massive progress in bringing streaming consumption to the mainstream, but we're still in relatively early days. I see our role as making the cold-start experience for a first-time listener exceptional, and making the personalized experience so intuitive, that when someone tries it they never leave. I think we've been very influential, and I think we've got a lot of work ahead of us.
RAIN: Besides providing technology, how do you do advocate for streaming music?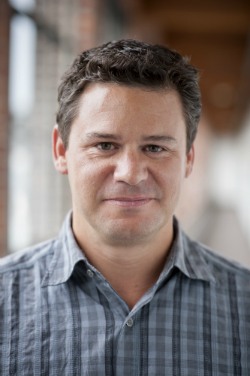 JL: We drive adoption by enabling the best listener experience. We are obsessive about that.
Another aspect of evangelism — we're betting on app developers. They are the architects of how we consume music today. This is one of the most exciting parts about the space.
Think about terrestrial radio: it requires a massive investment, and new market entrants are few and far between. In digital, making changes to the listening experience on a mobile application can come from anywhere. A couple of developers from nowhere can avail themselves of compulsory licenses under the DMCA, build an app, and get it out there. I'm not saying it's easy to go from there to a whole business.
But we built what I think is the largest music hacker community out there, about 30,000 music hackers building on our API. We're trying to build a community that our commercial customers are part of, and can tap into. That's where a lot of the next generation of integration is going to come from. Some of it may come from guys who work here full time. But it's also going to come from [external] people using our API, building stuff we never thought of.
On the evangelism side we are directly consumer-focused. But bringing together that community and facilitating connections to the larger established media companies is an important goal of ours.
RAIN: That leads to an inevitable question: Will The Echo Nest ever consider launching its own music service?
JL: We sure have considered it, many times. It's really not in the plans. Our reasoning is largely driven by staying focused on our strengths. We're a company in Boston run by a lawyer and founded by two PhD's. We're not a consumer-facing media company. We're music data dorks.
When we looked at the data opportunity, we thought the business opportunity was being the dominant player in the intelligence layer between people and their music. It's a massive opportunity. We looked at our strengths. We're in a great position to define that market and dominate it.
When you look at what it takes to build a consumer-facing service, there are a lot of core competencies that are outside of our scope. We really felt that there was a huge biz opportunity in being that intelligence layer, enabling lot of innovation and diverse applications.
An additional piece — we've got a nice business here. It would cause us to lose focus, and probably be confusing to the market if we were to take different paths.
RAIN: Speaking of data dorkness and domination, there is the audacious banner on your website. It advertises that you have over 1B data points stretching across 35M songs, recorded by 2.5M artists, on 431 applications. Do you have any meaningful competition?
JL: Sure. When I think about competition, I really think about two things. As digital music and streaming become more mainstream, you see some of the largest technology companies in the world starting to invest more [in that direction]. In those cases, our competition is making a case that working with us is considerably better than in-house development for companies with limitless engineering resources. They don't "get" music. There are about 12 people who graduate with advanced degrees in music information retrieval every year.
RAIN: Wait — there's a degree for music information retrieval?
JL: Oh yeah, and we've got five of them with PHD's who work here. There is a scarcity of "depth-of-domain" expertise. I think a lot of companies look at this as a data problem, not as a "domain understanding" problem — understanding content and culture of music. That education process for companies that are strong in data engineering, is one area that I see as competition.
The other area that I worry about is the next Echo Nest. The next group of really smart, completely music success guys, who have the next disruptive idea. Sooner of later they're going to be coming, as the space continues to grow. Venture capital, on the data side, is easier than it was when we started. At this point, there's nobody that I put in that ballpark, but that's what I think about in terms of future competition.
RAIN: When you say "big players," you probably mean Apple, Google, and Microsoft. Do you work with any of the big ecosystem companies?
Funny you should mention that. Our first peek of a product collaboration with Xbox launched this morning [last week]. The feature is called Web Playlist. It allows you to create playlists when you are on any site that features an artist or band. [See RAIN coverage here.]
RAIN: That seems different.
JL: [Xbox Music engineers] leveraged our artist extract capability. We're parsing the text on about 10M documents every day. We can look at a block of text and identify the band names — we analyze much more than band names, but they pulled the band information and matched it to their playlist technology, which automatically builds a playlist based on bands mentioned on a web page. This is something we envisioned, but these guys took it much further.
It's a pretty cool implementation. We've talked about hackers, people who are pushing the envelope — well, there's a crew at Xbox Music that comes from that world. It's a good example of that working in a commercial context.
Look for Part 2 of RAIN's interview with Jim Lucchese tomorrow. In it, we ask The Echo Nest CEO to compare his computer-modeled music analysis with Pandora's Music Genome Project … and also what's playing every day in The Echo Nest office.