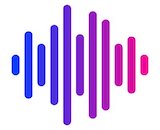 Calling it "groundbreaking technology," AI audio advertising platform Instreamatic is promoting its Contextual Audio Ads product. Today's PR promotes two key features:
Near-instant creation of unlimited audio spots modeled on one core audio ad. All those iterations can be customized to match a listener's location and demographic markers.
Additionally, AI voice cloning is used to create versions of the original creative in a recognized celebrity voice. This video (also below) presents an example of several customized ads voiced in the AI simulation of Tom Hanks.
"With this groundbreaking technology, you can automatically generate an unlimited number of audio ads to mention a user's city, local offers, content type, app names, calendar-driven events, or any other parameter," Instreamatic notes in its press release.
These customizations are available at no added technology cost when the campaign is served across Instreamatic's ad network.
More info is HERE.
---