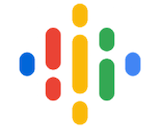 As former Google head of podcasts Zack Reneau-Wedeen explained at the 2019 RAIN Podcast Business Summit, Google introduced direct podcast playback within Google search results that year. We thought it was a terrific innovation that could significantly grow the "ever listened to a podcast" population in research surveys.
In Q1 of this year Google disappointingly (in our opinion) removed that feature from Google Search. Today, we see a note from James Cridland in his Podnews that Google is presenting an updated mobile experience when you explicitly search for podcasts.
In our testing, the mobile Android experience is clean and helpful, but far from comprehensive when it comes to listening options. The screenshot below shows two-step discovery after searching for "finance podcasts."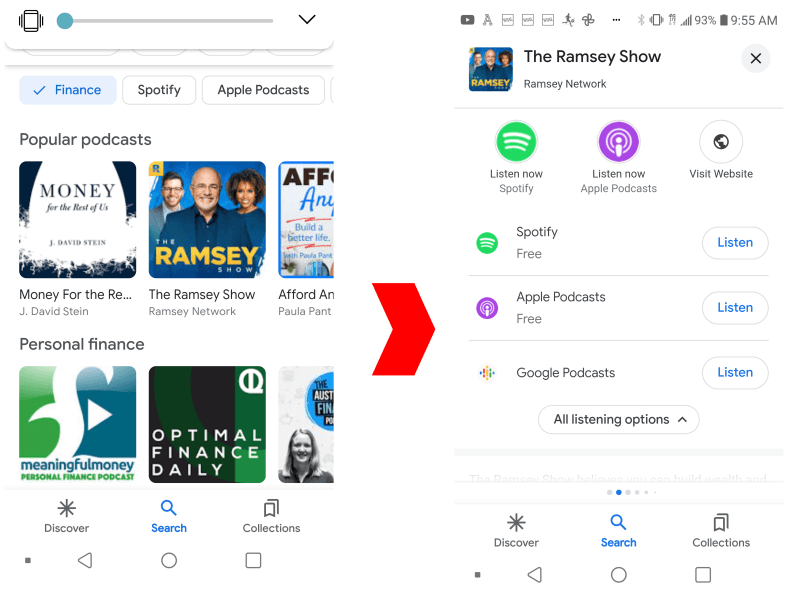 The logo display (first step on the left) is clean and useful. The second step offers listening options. Interestingly, the Spotify and Apple listening selections are offered first, before Google Podcasts. 
Podcasting is mainly a smartphone listening experience, but of course Google provides desktop results as well. The screenshot below illustrates the result in the second step of our testing — selecting one podcast from the initial search result.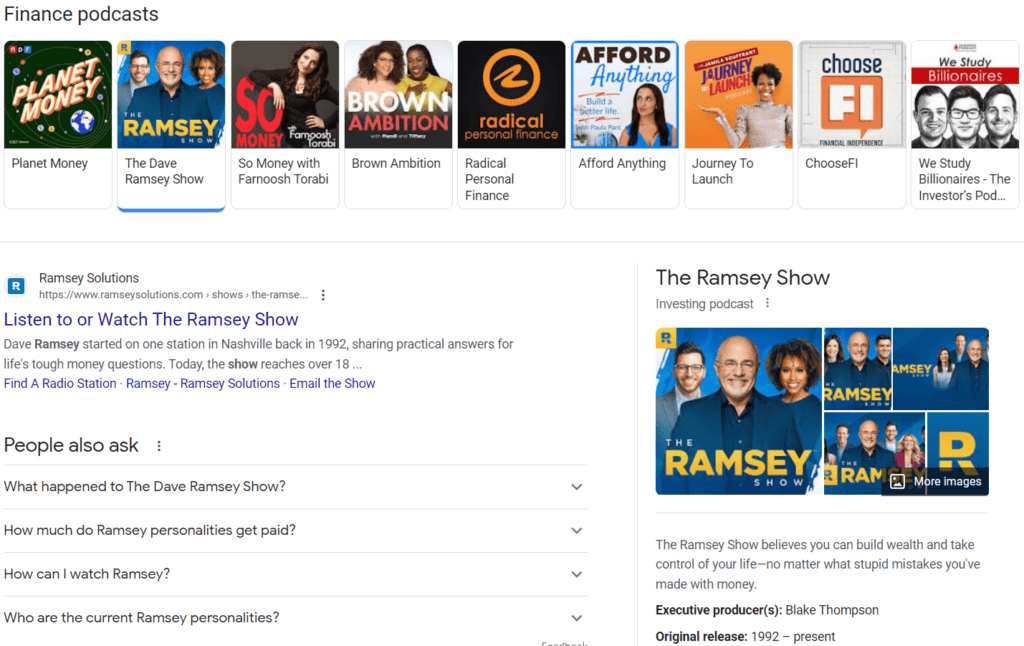 ---