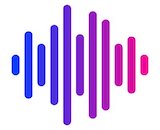 Instreamatic and AirKast have entered a new partnership centered on bringing more voice capabilities to mobile. Under this deal, Instreamatic's voice dialogue marketing platform will be integrated into the AirBridge platform for enterprise mobile app development from AirKast. The integration will bring Instreamatic's tools for measuring and managing interactive dialogue in audio ads to more than 800 media companies and broadcasters on AirKast's client list.
"We're always evaluating new technology partners in order to bring our clients the best possible solutions to mobile," said Larry Leung, CEO, AirKast. "Instreamatic offers the ability for our clients to immediately take advantage of voice activation and attribution, which is increasingly desired by their advertisers. This is the first time we'll be offering voice-activated advertising, and we're excited to launch this as part of our ongoing AI strategy."
"With more listeners absorbing audio content through mobile apps than ever before, we're proud to offer real-time ad metrics and superior engagement experiences that app publishers and advertisers will require to thrive going forward," said Stas Tushinskiy, CEO, Instreamatic. "We're eager to deliver our voice-enabled ad technology to AirKast clients, who now have the convenient option to realize the benefits the Instreamatic solution, fully-integrated with their audio-centric mobile apps developed by the talented team at AirKast."
Instreamatic has secured several deals this year for its technology powering interactive voice advertising. The company has also collaborated with jācapps, Pandora, and Global's DAX.