As we reported in detail last week, Entercom rebranded all its corporate entities as Audacy. This morning featured a splashy celebration of the changed stock ticker symbol, as the opening bell of the NYSE was brand-decorated with the orange Audacy logo.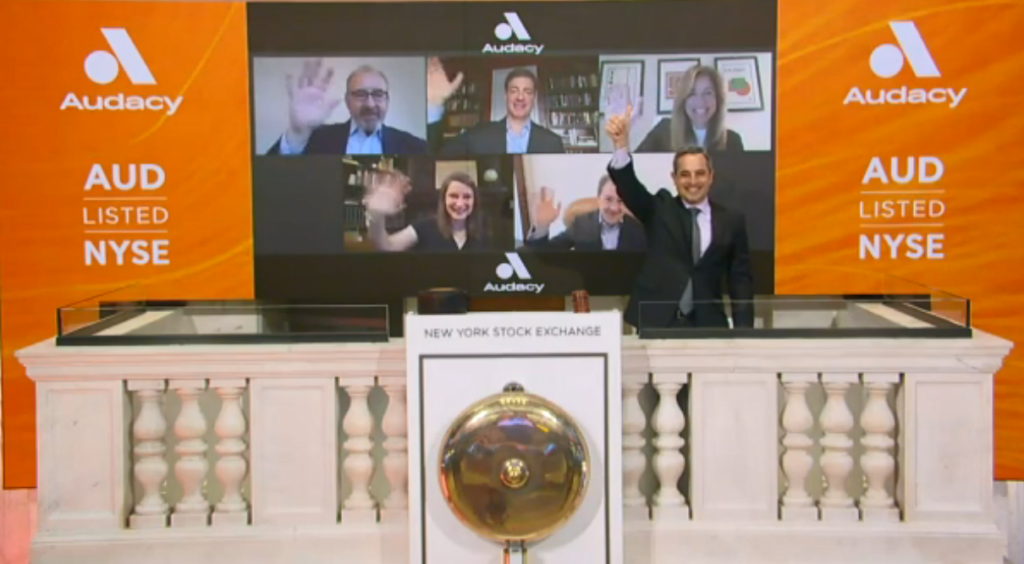 The company's new stock symbol is AUD, although we still see ETM in Google Finance, Yahoo Finance, and the Investor.com app.
CEO David Field and other execs appeared on a large Zoom-like screen behind the opening bell podium, all smiles of course. You can rewatch the brief ceremony here. (Today only.)
.