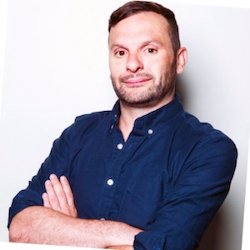 iHeartRadio announced a new digital-focused promotion. Tony Molaee has moved into the position of vice president of digital programming operations for the company. In this role, he will work to support the national team for digital programming and continue his leadership for the local New York City market. Driving more traffic to iHeartRadio websites locally and nationally will be a key metric in the new position.
Molaee joined the iHeartMedia network in 2007 as a senior digital producer for Clear Channel Radio in Philadelphia. He has moved up the digital ranks since then, most recently with the title director of digital programming and operations for New York.
So far, 2017 has been a busy year for iHeartRadio. The company also hired digital media veteran Kavi Halemane as general manager of digital programming in March. It has also made several deals centered on podcasting and audio news stories. Finally, it posted some notable audience metrics during the first six months of the year, including 100 million registered users and 1 million downloads in Canada.