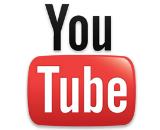 Alphabet, the parent company behind Google, has announced its second quarter financial results. The company posted quarterly revenue of $26 billion, up 21% on-year. Excluding the recent $2.7 billion fine levied by the European Commission during the period, Alphabet's net income reached $6.26 billion, or $8.90 per share. Including the fine, the net income is $3.52 billion, or $5.01 per share. In the second quarter of 2016, Alphabet's net income was about $4.88 billion, or $7.00 per share.
YouTube was a strong revenue contributor. "YouTube is scaling really well globally," CEO Sundar Pichai said during the conference call. "Just like search did." He noted that the video platform has 1.5 billion visitors each month, but did not give any further specifics about YouTube's financials.
The "other revenue" category in Alphabet's results covers several components, including Google Play, hardware, and the cloud business. The category saw a 42% increase to revenue of $3.09 million.