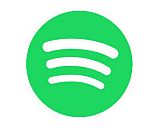 For the release of his newest work, Jay-Z opted to gate the album to his Tidal streaming service for one week. But even after distributing the music to most other digital platforms, Spotify still does not have 4:44. That may not be a cheap decision for the artist.
Industry insiders told Billboard that Jay-Z may be losing weekly payments of as much as $1 million by leaving Spotify in the cold. That estimate is based on numbers for likely payouts to popular artists and album stream counts following the release of a new album. Other performers such as Drake, whose 2016 album Views spent a long period of exclusivity on Apple Music, set that standard for how much Spotify's large audience could boost royalty payments.
Given that streaming revenue is probably a tiny sliver of Jay-Z's annual income, the choice to keep his new album (and several old ones) off of Spotify seems driven by personal principle rather than finances. Spotify's market-leading position and large audience of more than 140 million means that it remains the face of freemium listening for many in the music industry, (even though it's also leader in streaming subscriptions with more than 50 million paying listeners). There's still a lingering reputation among performers of streaming devaluing music, especially at free and ad-supported tiers. Since the time when Taylor Swift removed her entire catalog from the service, Spotify has inked two major label deals that allow artists to window their work to paying listeners only. That was a sticking point for many artists, but Jay-Z's action shows that there may still be an uphill battle for Spotify to convince A-list performers to distribute new releases on its platform.