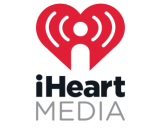 iHeartMedia released financial results for the third quarter. For iHeartMedia, revenue increased 1.2% to $10.2 million for the period. Consolidated revenue for the company dropped 0.6% due to lower revenue from the Americas outdoor division.
In announcing the results, iHeart's leadership kept the focus forward on upcoming digital projects. "This quarter, we were excited to announce the reimagining of live radio with our two new subscription services, iHeartRadio Plus and iHeartRadio All Access, set to debut in January 2017," Chairman and CEO Bob Pittman said. "In addition, at both iHeartMedia and outdoor, we continue to invest in programmatic buying platforms and research analytics tools to leverage our assets for the benefit of our marketing and advertising partners, and at Americas outdoor and International outdoor, we continue to realign our resources to expand our digital out-of-home networks."
The company has still been light in terms of sharing detail about the forthcoming paid plans. iHeartRadio Plus is being pitched as a complement to other on-demand services, while iHeartRadio All Access seems like the more full on-demand platform of its own. More updates about feature sets and confirmed pricing will likely emerge in the coming months.