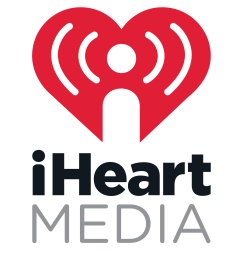 iHeartMedia filed for an initial public offering today, marking a big financial move for an audio conglomerate that is emerging from bankruptcy. The filing signals the end of an era for iHeartMedia, drawing a line of separation from the bankruptcy process, and from its corporate sibling relationship with Clear Channel Outdoor Holdings.
The company is keeping many of the details under wraps. Its SEC filing does not include a planned offering price or a goal for how much the company hopes to raise through the offering, but it does list a "placeholder" number of $100-million — doing so satisfies SEC regulations and usually changes (sometimes dramatically) as the pricing process goes forward.
"Radio continues to offer consumers something different in the form of curated, personality-led audio," iHeartMedia said in the IPO filing. "The medium is able to offer influencers a word-of-mouth style conversation, which propels audience engagement and connection in a very effective way."
However, iHeartMedia's business has grown beyond just broadcast radio thanks to some acquisitions in recent years. After buying Stuff Media and the popular HowStuffWorks network, podcasts have been a growing area for the conglomerate. It recently experimented with converting an AM station to all-podcast programming.
It has also been picking up companies on the back-end side, such as cloud-based audio platform Radiojar and programmatic audio advertising specialist Jelli.
Several domestically internationally known audio businesses have listed on American markets in the past few years. iHeartMedia's situation is unique in its recent foray into bankruptcy. The company filed for Chapter 11 protections in March 2018. The action was intended to allow the media conglomerate to restructure and cut its $20 billion debt load. The restructuring plan was approved in January.