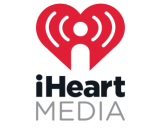 iHeartMedia announced the launch of a new Hispanic brand management team. The new group will offer strategic guidance to the company's Hispanic brands and connect advertisers with iHeartMedia's Hispanic audience.
"At iHeartMedia, we recognize the critical importance of hispanic programming and are creating systems to ensure it's growth," said Tom Poleman, iHeartMedia's president of national programming platforms. "The Hispanic Brand Management team will continue to expand and strengthen iHeartMedia's brands by providing stations with the best programming and content available to the format."
Hispanic audiences are a notable demographic in the U.S. radio and music markets. Many media brands – including PodcastOne, iHeartRadio, and WideOrbit – have bolstered their options for Hispanic programming and advertising over the past year. And last week, Univision announced plans for an IPO. The top media company for Hispanic audiences is aiming for a stock market value of about $10 billion and enterprise value of about $19 billion. A source told The Wall Street Journal that the offering is anticipated to happen shortly after Labor Day.