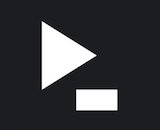 A new classical music startup has joined the niche streaming fray in the United States. Idagio is based in Berlin and has now launched stateside, where it will be available for $9.99 per month. Features include curated playlists, exclusive content, and improved metadata for searching for specific recordings and performances.
The company also announced that it secured a funding round of 10 million euros ($11.7 million) from existing investors. Following on a series A round late last year, Idagio has now raised more than 20 million euros since it launched in 2015.
Classical music often struggles to secure critical mass of listening on generalized streaming services, which are easily dominated by big names in hip-hop and pop. Several services have emerged in an attempt to create a listening experience targeting classical music fans, but so far, few have translated that focus into mainstream success.