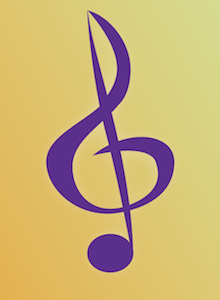 In the past few years, as streaming services grew to hold larger shares of music industry revenue and consumer listening hours, the key drivers have been mainstream genres. Pop and hip-hop usually feature in the lists of top performers. This week, we've collected several developments focused on classical music in the streaming space.
Classical music in streaming has proven a challenge on multiple fronts. First and foremost is a simple question of metadata. A listener might seek out classical music by title, but also by composer or performer or recording or label. The second challenge is the same facing any music company today. Money for licensing fees is still a complicated issue, and a specialist company would need to charge more than the expected $9.99 for on-demand music to get by with a smaller paying audience.
But classical music aficionados are nothing if not persistent. Three developments this week show that not only is there interest in building infrastructure for classical music, there might even be money to support it.
Berlin-based company Idagio has raised $9.5 million in series A financing to support its new classical music streaming service. "The new capital will help us further expand our technology leadership and increase our commitment to building the world's largest classic collection," Founder and CEO Till Janczukowicz said.
Another development comes from Primephonic, another niche streaming service focused on high-resolution music. The company has launched an iOS app in the U.S. and UK, bringing its CD-quality library to Apple mobile devices. "Primephonic's mission is simple – to bring classical music into the digital streaming age and to offer an uncompromising way to listen to the world's best works," Primephonic CEO Thomas Steffens said. "The launch of our iOS app is simply the next step as we continue to evolve the user offering in a way that suits modern lovers of classical music." A subscription to Primephonic costs $14.99/£14.99 a month and includes on-demand access to a library of more than 100,000 classical music tracks.
The final classical music news is from the label side. Chandos is making its complete catalog available to streaming services worldwide beginning January 2018. The independent recording company will make current and future releases available to platforms including Apple Music, Spotify, Deezer, and Tidal. Both Idagio and Primephonic, mentioned above, will also be able to access the Chandos library.