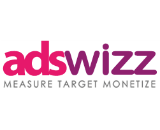 AdsWizz has entered a partnership with i-Believe, a media sales agency in Ireland, for the launch of a new Irish audio marketplace called AudioOne. According to the deal, i-Believe's sales team will sell inventory from local publishers and from AdsWizz' AdWave global marketplace on the AudioOne brand. AudioOne offers audio ads targeted to device, daypart, geography, genre, and other demographics across on-demand streaming, podcasts, and premium radio.
"AudioOne is the largest digital audio marketplace in Ireland," said Lee Thompson, director of i-Believe. "Our ability to include AdWave inventory provides us with access to the very best in digital audio content. Advertisers as a result can target premium, brand safe audio content in an environment which is intimate, personal and clutter free."
"AdsWizz is delighted to partner with i-Believe to harness the large and growing digital audio audience in Ireland," AdsWizz CEO Alexis van de Wyer said. "The combination of AdWave's reach in Ireland and i-Believe's expertise in digital advertising sales will generate tremendous value for both publishers and Irish advertisers."
This isn't the first venture into Ireland for AdsWizz. The digital audio ad company also inked a deal earlier this month to launch an audio ad exchange called audioXi in Ireland with Communicorp Media.