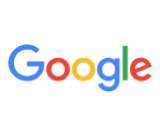 Google has surpassed 15 million subscribers to its paid music services. Bloomberg cited anonymous sources familiar with the tech giant who gave the figure as the paying audience for YouTube Music Premium and Google Play Music. The sources said that total includes customers on free trials.
The reported figures give some context to the ongoing efforts of various properties under the Alphabet umbrella to translate free media services into subscription platforms. Most updates from YouTube and Google about their on-demand streaming efforts have been in more general terms.
If accurate, the 15 million subscriber mark shows that Google still has a long way to go with its goals. Spotify recently reported that it mas more than 100 million subscribers, and even the comparatively newer Apple Music passed 50 million subscribers in its quarterly earnings call at the start of 2019.
The slower uptake of paying listeners could be a reaction to how long YouTube and Google have had free versions available to audiences. However, the transition is at least making progress, if slowly. Google is not in a position where it needs to generate subscription revenue in order to stay afloat, but it has faced continual scrutiny from many in the music industry questioning whether the licensing and royalty efforts on its ad-supported services have been extensive enough.