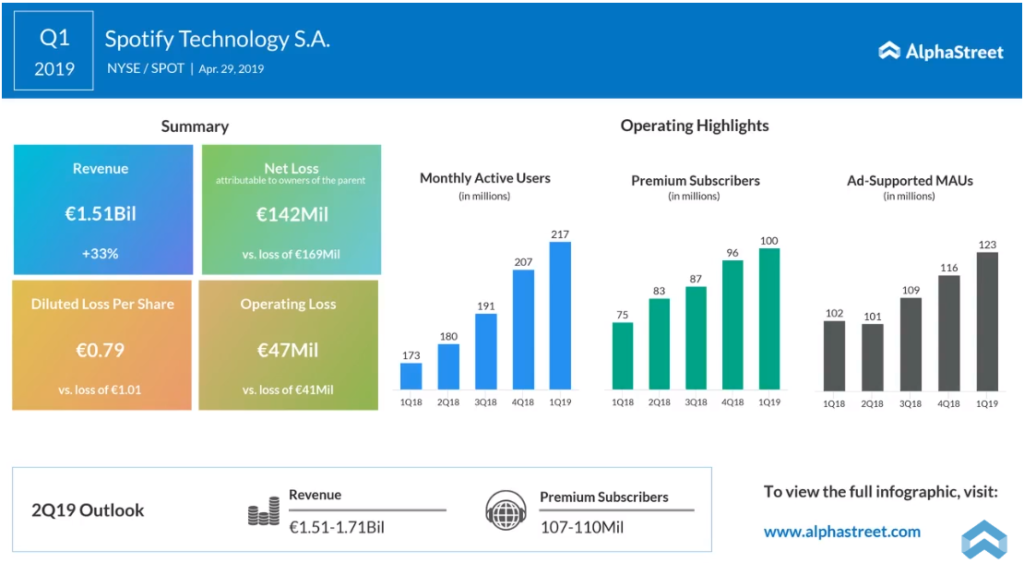 ---
Round numbers might be arbitrary, but that doesn't stop this from being a milestone day for Spotify, streaming music, and the music industry: Spotify now has 100-million subscribers. Combined with the free-listening ad-supported part of Spotify, total monthly active users (MAUs) sits at 217-million. The company lists 78 countries in which it operates.
CEO Daniel Ek announced that landmark early in the call, but it was not his first item of business. First came this:
"In the quarter we closed the previously announced acquisitions of Gimlet and Anchor, and in April the recently announced deal for Parcast — three best-in-class podcasting companies. These deals will help accelerate our goal of becoming the world's #1 audio platform."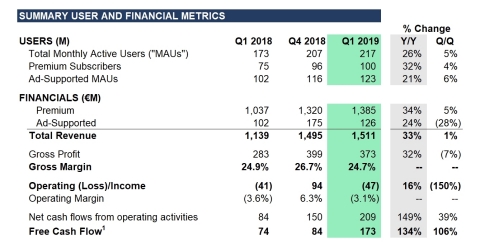 On the financial side, Spotify grew its revenue 33% (beating expectations set the previous quarter), trimmed its net loss, and widened its operating loss.
Spotify is expecting to attain between 107M and 110M subscribers by end of Q2, and to grow its top-line revenue.