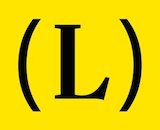 The drumbeat of Luminary exits reportedly continued over the weekend. Nick Quah, Hot Pod creator and author, cites unnamed sources reporting that podcast app and sales company Stitcher has joined the exodus:
based on an email that was forwarded to me by several people…

Looks like Stitcher has also made a request to pull its owned and operated shows from Luminary

They have also sent an email out to their partners — shows that they represent for advertising sales — to do the same

— tea lizard (@nwquah) April 26, 2019
Stitcher and its subsidiary Midroll Media own or represent a portfolio of about 300 shows. Included in that cluster is Earwolf, a comedy network that includes Comedy Bang! Bang!, Conan O'Brien Needs a Friend, the Cracked Podcast and many others. Midroll Media is Stitcher's B2B agency which sells ad inventory from the entire company's collection. So if true that they are urging "shows that they represent" to exit Luminary, that campaign would include WTF with Marc Maron, Freakonomics Radio, My Favorite Murder, The Bills Simmons Podcast, and many more.
PRX is reportedly also out of Luminary, according to Quah:
not that I'm working on a weekend… but extending this thread to mark another thing:

I've learned that PRX has also decided to pull all of its shows off Luminary.

Their show portfolio includes, notably, Radiotopia

— tea lizard (@nwquah) April 27, 2019
That exit could possibly include This American Life, which is distributed by PRX. Ownership, distribution, and sales representation of podcasts is a complex and tangled ecosystem, so musing about individual shows in Luminary is speculative. As of this post, This American Life does reside in our Luminary app.
On Friday, Podnews reported that iHeartRadio Podcast Network had withdrawn from Luminary. We have not received confirmation of that exit. iHeartRadio is the second-largest podcast publisher in the U.S. We cannot find How Stuff Works, a flagship program for iHeart, in Luminary.