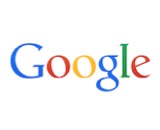 The business of an ad-supported radio service can be a tricky one, balancing the listeners' demand for free content with the need to stay afloat and make money to keep delivering that content. And with so many well-established players such as Pandora, Spotify, and iHeartRadio already sitting in comfortable positions, it's extra challenging for a new face to break through the crowd.
Yet Google is trying to do just that. The tech giant launched a free tier for its Google Play Music streaming service earlier in the summer, further broadening its musical offerings that already include Google Play Music All Access and the beta version of YouTube Music Key. There has been significant rumbling that Google is planning a big overhaul and possible merger of its music properties, but for now, the company is proving interesting for how it is getting the word out about its free service.
Adweek published an interview with the team behind the tech giant's marketing push for this new service. Google and digital agency Essence have entered into partnerships to create smartly integrated native advertising. For instance, it has playlists for each page of a digital lookbook by ASOS and track selections to accompany Munchery's online menus.
"One of the key features of Google Play Music are these stations that make whatever you're doing IRL better," Jessica Igoe, head of global media and content partnerships at Google Play, told Adweek. "These digital partnerships with ASOS, Munchery and others that we'll be announcing are critical to reach music fans where they're doing things that we think could be a little more interesting."
We saw early signs that native advertising would be a big trend in 2015. There's also been research to back up the power of content marketing, where the listener isn't just a passive recipient of information but actively engages with what a company creates. It's an approach that's resource-intensive and often raises questions about scale. When one of the biggest companies in the world chooses to pursue these carefully curated listener experiences, that's a notable vote of confidence in the format.