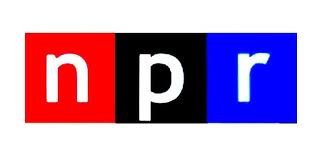 National Public Radio has scored a distribution victory with an agreement to make the NPR listening app available to drivers of GM's Internet-connected cars. The digital dashboards of those cars will offer to download the app and make it a featured selection.
We have not seen the GM-specific app, but the description sounds much like NPR's iPad app which gets plenty of use in the RAIN editorial office. this listening environment enables finding local and regional NPR stations via GPS or searching; finding specific programs and listening to their live streams occurring anywhere in the network, calling up archived programs as podcasts, and delivering hourly news automatically. The app makes the NPR network seem like one gigantic radio station.
GM is proceeding steadfastly down the "rolling hotspot" path among automakers. That connected-car strategy contrasts with Ford and others which provide plug-in capability — the driver provides the apps and the Internet connection, usually in a smartphone that is easily connected to the factory dashboard. The entire connected car industry is bifurcated along that line. Audio content brands like NPR are forced to develop solutions that work in both realms, sometimes requiring specialized app development for digital dashboards running car-specific operating systems.