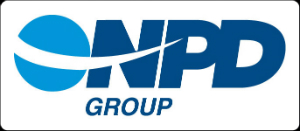 Research group NPD Group released a small set of survey data revealing what a sample group of smartphone users listen to on their phones. The focus was music services. In a sample of 328 users, 71% reported listening to Pandora in the past week, and 15% listened to iTunes Radio. Spotify, Slacker, and Rdio fared worse, registering single-digit percentage use. YouTube (43%) and iHeartRadio (23%) occupied a middle ground of popularity in the survey sample.
The extreme disparity between Pandora and iTunes Radio contradicts any competitive framework that pits the two services head-to-head. But the deck is stacked: iTunes Radio is available only on Apple phones, while Pandora plays on both Apple and Android smartphone platforms. The numbers released by NPD to the press do not specify platform use in the sample.
YouTube ranked highly in this survey, but also might suffer a platform disadvantage when it comes to smartphones. The YouTube app is available on all devices, but performs better on tablets and computers — partly because of larger screen size favoring video, and also because of bandwidth constraints that might discourage streaming video through phones.