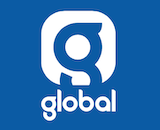 UK-centered media and technology company Global has activated its investment arm, Honeycomb Investments LTD, to acquire 8.8% of iHeartMedia, the largest American commercial radio group and top podcast publisher. Investment mogul Michael Tabor is behind the deal on Global's side.
A spokesperson from Honeycomb is quoted in British publication Campaign as saying the organization is "pleased to be able to have acquired this stake in a sector that it knows well."
Both behemoth audio companies are best known for their broadcast radio reach. At the same time, each has industrious digital enterprises. Global developed and owns DAX, a multi-national programmatic audio advertising platform. iHeartMedia operates a digital listening and on-demand music service app (iHeartRadio) which is syndicated to Australian and Canadian partners, as well as producing an enormous slate of podcasts which probel the iHeartPodcast Network to #1 in the Podtrac Top Podcast Publishers list. iHeart also operates a programmatic ad division, and acquired category leader Jelli in 2018.
As Matt Deegan reminds his readers in his newsletter, Sirius XM parent company Liberty bought a 5% share of iHeartMedia, and in February 2018 attempted to acquire 40% of the company. We might be seeing a brewing battle of buyers, as audio's listener reach and advertising pull are increasingly parts of a cross-category landscape.
.