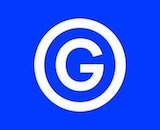 Podcast network Gimlet Media announced its new show lineup, and it's a reflection of the current zeitgeist in this form of audio content. The new programs are Undone, Homecoming, and Crimetown.
Undone offers a dive into untold histories and new angles on major events. It is hosted by Pat Walters and will premiere on Nov. 14. Homecoming is Gimlet's first scripted show. It taps Hollywood talents Catherine Keener, Oscar Isaac, and David Schwimmer for a psychological thriller narrative. The six-episode series first airs on Nov. 16. Finally, Crimetown offers a profile of Providence, RI, and the impact of organized crime in the city. The show is a collaboration with Zac Stuart-Pontier and Marc Smerling, creators of HBO true crime show The Jinx, and premieres on Nov. 20.
These three shows capture a slice of the current trends for podcasting. The huge reaction to Serial is still felt with the growing roster of true crime shows. We'll be watching to see which, if any, are able to come close to matching the response to the This American Life program. The addition of an audio drama is also noteworthy. People who have used podcasts to cultivate large fan followings have become celebrities in their own right (think figures such as Marc Maron, Chris Hardwick, or Aisha Tyler), but this is a change toward explicitly bringing already established acting talent into the fold. PodcastOne and Wondery have also announced their first forays into this type of serialized drama.