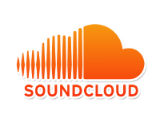 SoundCloud has signed a licensing deal with pan-European rights hub ICE (the International Copyright Enterprise). This multi-territory arrangement will allow rightsholders across the continent to receive royalties from the audio company's services, including the SoundCloud Go subscription tier.
"We're pleased to have reached yet another agreement that enables us to continue to build a place for voracious lovers of music and all forms of creative audio content, whilst ensuring rights holders' work is rewarded and respected," said Donagh O'Malley, SoundCloud's vice president of content partnerships. "The agreement with ICE adds to the growing number of deals that expand our already expansive catalogue of unique content, and strengthen our connected community of creators, listeners and curators who are fueled by their genuine passion for music and creativity."
The UK collection society PRS for Music is a founding member of ICE, and it inked its own deal with SoundCloud last December that ended a brewing lawsuit between the two parties. Today's licensing deal means that the other ICE founders – GEMA in Germany and STIM in Sweden – will be able to receive payments from SoundCloud for the first time.