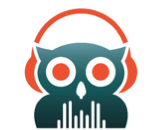 Podcast network Wondery is launching its first original scripted series called Secrets, Crimes & Audiotape. The narrative audio series will share both drama and comedy stories centering crime, love, mystery and conspiracy. Stories will be told across multiple half-hour episodes airing every Tuesday on Wondery's own website, iTunes, Stitcher, and other platforms.
"Think of your favorite scripted TV show, but using only audio and your imagination," Wondery Founder Hernan Lopez said. "That's the experience we want to create with Secrets, Crimes & Audiotape."
The premiere of the audio drama is Sept. 20. The first three episodes will tell the story titled "A Beautiful Spell," based on the Greg Kalleres stage play of the same name, with performances by Jenna Elfman and Bodhi Elfman.