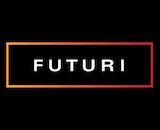 Media tech company Future Media has announced the launch of Alexa skills for the company's radio clients. Radio stations will have access to a skill set that offers a customized presentation of the station heard through Amazon smart-speaker devices Echo, Dot, and Tap.
In so doing, Futuri leaps into the quickly sprouting Alexa skills development niche. "Amazon Alexa-enabled devices have exploded in popularity this year. Seeing the potential audience and revenue lift associated with this rapidly expanding audio distribution channel, we've made development in the 'smart speaker' space a priority," said CEO Daniel Anstandig.
Alexa — the public-facing brand identity and personality of Amazon's voice-activated intelligence — works with skills that enable functions for the user. Alex has a built-in understanding of the skill needed to play a radio station simulcast stream (through TuneIn by default). Futuri has built customization layers on top of that native ability, allowing radio stations to provide a fuller experience, and even monetize it.
Three capabilities are available within the Futuri skill set:
Playing the station stream; this seems to be like the native Alexa ability
Play a custom weather forecast for the station's local listeners (this can be sponsored)
Play local news
No details have been disclosed about how the weather and news content is sourced. Interested client stations work with their Futuri representatives to get skilled in Alexa devices.
Voice-activated smart speakers are the hottest audio/tech category this year, with special opportunity for radio. These devices (Alexa and the less-buzzed-about but powerful Google Home) could possibly fill the void left by the dramatic reduction of radio receivers in the home. On another potential track, inserting Alexa or Google intelligence in digital dashboard could accelerate the development of connected audio on the road.
Futuri Media develops technology for radio and TV across 20 countries.