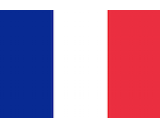 France trade body SNEP recently released year-end data for the nation's music market, but bundled in with that information was a new approach to its chart strategy. The 2015 album chart included streaming data.
SNEP's representatives have not disclosed the equation the organization is using to calculate streaming's role in chart performance. The only note was that the formula in question is "similar to the one used in the UK and Sweden." They also said that the weekly albums and singles charts would also start accounting for streams at some point this year, but no set date was given.
According to Music Business Worldwide, France's efforts to reflect streaming in charts have stuttered over the past year. There were plans to create a combined singles chart for track downloads and streaming as far back as 2014, but it never appeared.
Streaming has been a growing part of France's recorded music market for two consecutive years. However, the country posted overall market declines in both 2015 and 2014.