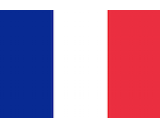 Le Syndicat National de l'édition Phonographique, better known to non-French speakers as SNEP, revealed that France's recorded music market revenue fell 5.3% last year to €570.6 million. Revenue from physical formats dropped 11.5% to €325.3 million.
As with many countries releasing their reviews of 2014, France's musical growth happened in the digital market. Streaming income increased 35% to €73 million, boosting overall digital music income to €133.3 million. The streaming revenue outpaced revenue from downloads, which fell 14% to €54 million.
Many countries have found similar trends across their music industries in 2014. The U.S., Canada, and Australia also posted steady growth in revenue from streaming as physical formats and downloads dwindled in popularity. Germany has been the only notable divergence thus far, with CDs still accounting for three-quarters of the sector's revenue.