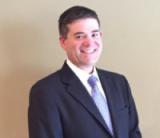 Media software company Marketron announced the hiring of Todd Kalman, who will leave CBS Radio to join the Minneapolis company. Kalman becomes VP of Sales for Marketron.
Kalman will be responsible for sales and business development for Marketron's many product lines. Marketron is a sell-side software platform company for media firms, specializing in revenue management. With thousands of clients, Marketron claims that its workflow solutions handle about $15-billion in annual advertising revenue.
At CBS Radio, Todd Kalman was VP/Director of Sales. Before that, he was at iHeartMedia (Clear Channel at the time), as General Sales Manager.
"We are thrilled to welcome Todd to the Marketron Family," said Deb Esayian, Marketron Chief Revenue Officer. "We feel Todd's experience and diverse skills broaden our team's ability to serve a variety of client needs."