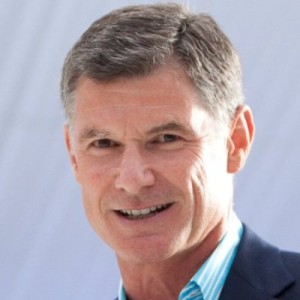 Ex-Netflix CFO Barry McCarthy has taken the same role in Spotify, we are learning today. McCarthy was at Netflix for 11 years, encompassing that company's public offering in 2002.
Rumors and speculation of a Spotify IPO have wafted in the industry for over a year. They are repeatedly quashed by mountains of venture financing paired with rumor deflections from CEO Daniel Ek. Spotify's latest fundraising brought the company's reported valuation to about $8.5-billion, more than twice as richly valued as Pandora, which trades on the New York Stock Exchange.
Barry McCarthy has filled his plate with board work since leaving Netflix in 2010, including two and a half years on Pandora's board of directors. He currently serves on the boards of Eventbrite, Chegg, natureBox, Rent the Runway — and, yes, Spotify. He will stand up from his board seat for the CFO job.
Interestingly, McCarthy is Executive Advisor at investment firm Technology Crossover Ventures, which made a capital investment in Spotify in November, 2013. So McCarthy's interest in Spotify precedes his board involvement, which started in 2014.