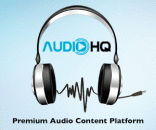 Digital audio ad sales company AudioHQ announced today a new "In-Home" targeted ad network. Slacker Radio is the launch partner.
In-home digital listening is a growing trend, emblemized by the popularity of connected audio devices like Sonos WiFi speakers, the Chromecast television add-on, and Roku. As such, the "In-Home" network is conceived as an advertising opportunity for a specific species of stream listening, separate from computers, cars, and phone/tablet mobile devices.
As highly targeted advertising opportunities become more expected and demanded by marketers, lifestyle attributes take audience segmenting beyond the zip/age/gender identifiers that registration data provide. A person listening at home to a favorite Internet radio service through WiFi speakers or the TV's home theater set-up could be receptive to marketing messages with a home-living context.
"We are excited to launch this unique advertising product which will allow our brand partners to specifically target consumers who are in their homes," said AudioHQ CEO Matt Cutair. " We believe there is tremendous value in contextual targeting and that the consumption that takes place in the home via connected devices can be a valuable extension for many different advertising objectives."
Slacker Radio VP of Analytics & Monetization Robert Wilde said that listening on home devices has been a growth area for the music service. "We are excited to be working with AudioHQ to now allow advertisers to hyper-target those listeners with more relevant messages," he said.
AudioHQ promises to announce more partnerships for the new "In-Home" network this summer.