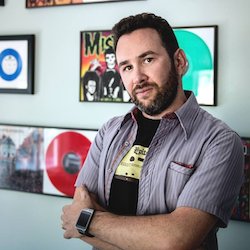 Jason Feinberg has joined Pandora as head of artist marketing. He takes on the newly created role at the streaming service after working at Epitaph Records as vice president of digital strategy. The new job will focus on providing analytics, fan communication tools, and other resources to the artists on Pandora.
Complete Music Update predicted that Feinberg might be a main liaison for calming the music industry ire about streaming as a platform. Royalty rates and artist relations are a hot topic in the business, with many high-profile names still critical of any and all streaming platforms. Having more data available to explain and improve the business model could help convince the naysayers.
Feinberg has been involved in music's digital realm for many years. Before joining Epitaph in 2012, he was vice president of digital strategy and development and direct-to-consumer at Concord Music Group. He also founded On Target Media Group, a digital marketing agency for the music industry, in 2003.