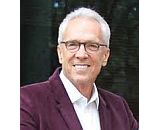 Kurt Hanson introduced Norm Pattiz, special presenter at RAIN Summit Indy, as, "One of the greatest entrepreneurs in the history of broadcast radio." Pattiz, founder of Westwood One, now owns and operated PodcastOne, producer and aggregator of Internet audio programs.
When we interviewed Pattiz in December, he said there was no podcast industry, so he was building it himself. this week in Indianapolis he elaborated on that thought, with an evangelizing progress report.
PodcastOne now has over 200 podcasts, 50 of which are house-produced, and downloads total 120-million a month. Regarding metrics, Pattiz cast a jaundiced eye on traffic measurement: "I'll say one thing about metrics: If they can't make me understand it, then I don't buy it."
His most impassioned rhetoric, in a geenerally florid presentation, came in a burst:
"If you think podcasting threatens radio, you've got it wrong. On-demand will be the savior of radio. There's no sex appeal to radio anymore. There's no showbiz in radio anymore. When's the last time a national personality was created in radio? We create huge personalities in podcasting, that are downloaded millions of times. The kind of personalities that you wouldn't find on radio. We're unconstricted by formats. We're unconstricted by program directors that have less and less to say about what gets on the air."
Pattiz noted that last year PodcastOne had six national advertisers. To date in 2014, it is 30.
Click the Play button below to listen to Norm Pattiz at RAIN Summit Indy.