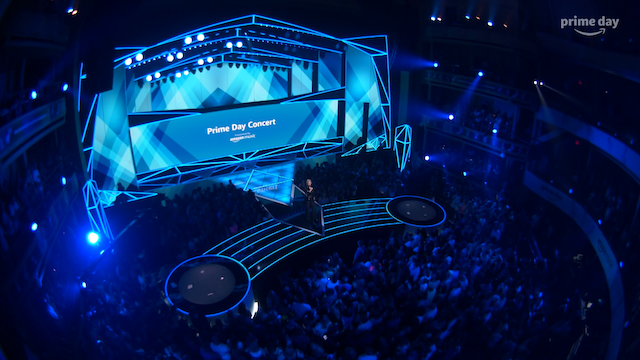 Amazon has been a dark horse in the digital music industry for years, and the conglomerate is beginning to emerge from the shadows as a more visible player in the space. Financial Times reported last week that Amazon Music Unlimited has grown its subscriber base by about 70% in the past year. Across its music services, Amazon had more than 32 million subscribers in April. That audience makes it the third-largest subscription music service globally behind Spotify and Apple Music.
However, FT did not explain how that 32 million figure relates to the more than 100 million people who are Prime members. (Amazon Prime automatically includes access to Prime Music, but both members and non-members can subscribe to the Unlimited on-demand streaming service.)
Amazon's success with the new smart speaker segment seems to be helping the tech giant to make headway in music. Recent data from the Infinite Dial study showed that Amazon is coupling its growing audience with a strong brand awareness. Amazon also posted nearly double the response as the most-used audio brand among smart speaker owners.
FT also noted that Amazon's audience is demographically distinct from its rivals. Data from MiDIA Research showed that both Prime Music and Amazon Music Unlimited have a larger portion of older listeners compared with Apple Music, Spotify, and YouTube.
"We're not battling for the same customers as everyone else," said Steve Boom, head of Amazon Music. "For the industry to reach its full potential, we can't just look at 15- to 22-year-olds."
In a further example of Amazon's plans to grow its footprint through complementary services, the company recently hosted a live performance to cooincide with its Prime Day sale event. The Prime Day Concert (shown above) occurred in New York City, but digitally shared exclusively on Prime Video. Taylor Swift headlined, and host Jane Lynch gave voice commands to Alexa through the show. Even the stage design mimics the appearance of an Echo Dot smart speaker.