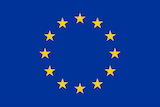 European Parliament has voted in favor of the Copyright Directive, a set of reforms intended to update the bloc's rules for a digital age, but including several controversial provisions. The directive passed by a vote of 348 votes in favor and 274 against. The measure faced vocal public opposition and lobbying by tech companies and tech advocates, while many organizations representing creators and creative industries pushed hard to see the directive passed.
The most intensely debated provision was Article 13, which eliminates safe harbor protections for online platforms trading in user-generated content. Article 11, another source of contention, will levy fees against online sites for media content that brings users to their platforms. Other notable parts of the directive are Article 14, which requires at least annual accounts from online platforms of the revenue generated by copyrighted material and the payment due to creators, and Article 15, which allows creators to claim "additional, appropriate, and fair remuneration" if their works generate more revenue than expected.
While this is an important step for the directive becoming law, it isn't the final one. The European council will vote on the copyright reforms in April. If it passes with the council, members of the EU will have two years to adopt the new rules. Nations would also have flexibility in how they enact the directive within the passed package. Advocates who have been fighting the directive are expected to focus their work on pushing these domestic adoptions to be more lenient.