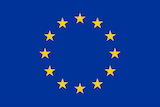 The European Copyright Directive passed one big hurdle in the fall, but the fate of the contentious legislative overhaul is now in question. Two components of the legal package have raised debate: Article 11, which lets publishers charge a fee when online platforms like Google or Facebook show snippets of their articles, and Article 13, which makes platforms such as YouTube liable for user-generated content that infringes copyright. Many rightsholders and creative professionals saw these developments as ways to stabilize their fields in a digital era, but plenty of critics said they would place huge impediments to personal expression and the open communication that is a core principle of the Internet.
Both articles have been approved by the European Council and European Parliament, but now the EU member states are working on their own versions of how the rules would be implemented, and all member states will have to create a compromise text. That still leaves plenty of room for debate in how to apply the concepts behind the two articles. Negotiations have hit a deadlock, and the music industry is not happy.
The conversation about implementing the articles has stalled out between the Council, Parliament, and trilogue member states. The parties are debating how to define a "snippet" in Article 11. Article 13 has questions about whether the law should be evenly applied across all user-generated content platforms, or if there should be exemptions for smaller businesses. Negotiations were supposed to finish soon in order to face yet another vote, but there are only so many plenary sessions remaining before the EU leadership will face new elections.
Even before the negotiations stalled out, a collection of music industry organizations voiced their displeasure with how the implementation process was unfolding. IFPI and indie label group IMPALA were among the signees of a letter on January 17 arguing that the draft legislation requires "urgent" and "substantial" improvements. Many in the music business have seen Article 13 as a way to improve copyright management on YouTube and similar platforms, as well as to increase revenue from those channels.
However, the most extreme implementations of the articles could lead to some unexpected consequences for Europeans. A public policy manager for Google, Jennifer Bernal, has said that the company would consider pulling its Google News service from the whole continent in response to the director. It would be an extreme move, and could be a bluff, but Google's willingness to consider restricting its service shows the scope of how revolutionary these copyright changes could be.