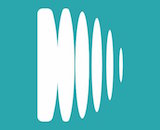 Dubset Media Holdings is providing Apple Music with three exclusive DJ sets from Steve Aoki, Sigala, and DJ Suss One. Each mix is built from tracks available for use through Dubset's MixBank catalog. The technology platform helps identify rightsholders for the different tracks used in DJ sets or remixes, and secures quick approval for their use.
"These incredible mixes are a fitting celebration of our shared goal of providing innovative mixes for music fans, while ensuring artists are fairly compensated for their work," Dubset Media CEO Stephen White said. "Our technology is opening new avenues of revenue for rights holders, artists and DJs, and allows fans around the world to not only listen but to create and distribute new mixed and remixed content in a legal way."
Dubset has inked deals with several streaming services and labels. It first entered a deal with Apple Music in March 2016, and has also entered relationships with Spotify and Tidal.