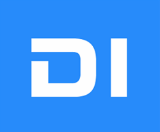 Digitally Imported (DI.fm), the electronic music destination, today announced that it has launched its track purchase program, completing an ambitious reinvention of its service as a one-stop portal for whatever kind of music consumption the user prefers.
That vision for that plan was conveyed to RAIN News in October, 2014, and focused on three main pillars of music consumption — lean-back radio listening, on-demand music access, and music purchasing. The company began a spate of deal-making with leading electronica labels to set the stage from a rights management perspective, announcing the first agreements within a few weeks of releasing the initial vision. Next came a redesign of the user experience in January 2015. The on-demand listening was inaugurated in June of last year.
These changes resulted in a 95% growth of first-time monthly subscribers in January of this year, compared to a year earlier. During all of 2015, the average revenue per paid subscriber was up 10%.
The track purchasing feature is available to all users, free (ad-supported) and Premium (no ads). A shopping cart icon makes purchasing a one-click affair for users who register payment information. The option does not appear throughout the entire streaming library, though; only some portion of tracks you hear in DI's dozens of Radio Channels are licensed for purchase and on-demand Premium listening. the price is $1.29 per track, and the sound quality is 320k MP3 — not technically a hi-rez format, as MP3 is always a compressed file, but 320k is indistinguishable from higher resolutions for many people, even in a top-quality listening system.
"By integrating all three major music consumption modes within a single platform, Digitally Imported is finally alleviating our industry's largest and most longstanding pain points," said Eloy Lopez, President of Digitally Imported. "Digitally Imported is helping to pioneer a new breed of music service with a value that is greater than the sum of its parts."