In a wide-ranging conversation with Digitally Imported executives Ari Shohat (CEO and founder) and Eloy Lopez (COO), RAIN learned that the leading Electronic Music online radio outlet is planning an ambitious evolution of the service. The new Digitally Imported, details of which will be divulged later this month, will position itself as a complete music consumption platform for EDM and other sub-genres of electronic music, combining music discovery and buying functions in a way that Ari Shohat described as "integrated in unique, special ways."
The core plan is to integrate the three main pillars of music consumption — lean-back radio listening, on-demand music access, and music purchasing. "In electronic music, nothing comes close" to that service vision, Shohat said. He acknowledged that media companies like Apple are building out cross-functionality within their ecosystems, but Digitally Imported is creating a seamless, "under one integrated roof" experience.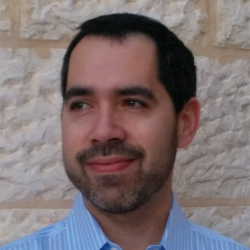 Specifics are not detailed yet, but Ari Shohat did tell us that Digitally Imported will expand from its current service profile — a passive listening experience with emphasis on expert curation. that part won't change, and Shohat evangelized its value: "We need good filters and gatekeepers," he told RAIN, to grapple with the ocean of music content now easily available.
The expansion will include interactive features such as (potentially) creating custom channels and enabling on-demand song access. Digitally Imported will also incorporate music purchases directly on the platform. Shohat said the electronic music audience is characteristically a purchasing audience that chooses personal ownership of tracks and albums, in addition to online access.
Digitally Imported (DI.fm) was one of RAIN's first Pureplay of the Day selections, and has for many years held a reputation as a leading proponent and curator of electronic music listening. Ari Shohat took us through the service history, which started when he began a ShoutCast station in 1998. Shohat was inspired by the potential of Internet radio to fill in music gaps not covered by broadcast stations, and electronica was certainly one such void. (See our interview with EDM star Ryan Farish for his similar experience building a personal brand.)
The Digitally Imported brand began when Shohat opened a Live365 version of the station, and the service popularity scaled from there. Currently, DI curates a whopping 82 channels of electronic music. The mission has always been to serve and under-served audience of electronic-music fans, and the company mandate, as described by Ari Shohat, is now to super-serve that audience with an enhanced suite of functions.
The new service will roll out to the U.S. and Netherlands first. DI promised more specifics later this month.