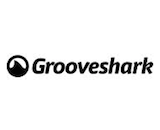 Grooveshark received some damning news from a New York district court judge yesterday, but it is still trying to swim on. Today the streaming and uploading service shared a blog post with a response to the ruling.
"This latest news dealt specifically with an early version of Grooveshark which we dispensed of in 2008 in favor of our current music streaming service," the company said. "Grooveshark's service has already provided millions of dollars in revenue to artists and labels all over the world, and we are incredibly proud of this. We operate our business with accountability, honesty and courage, and will continue to do so."
The company did shift its strategy to pursue deals with labels and publishers starting in 2008. The judge has not yet called for Grooveshark to be shut down or to pay damages, so it could still have some opportunity to mount a defense against the charges of copyright infringement.