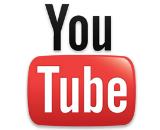 We've been looking for signs that YouTube and Google are making progress with a long-awaited music subscription service, and today Reuters has what seems to be a legit update. Reuters interviewed Jamie Rosenberg, Google's vice president of digital content, about the company's plans and learned that its music services are expected to see updates in the near future.
Rosenberg said that an update to the Google Play Music All Access music subscription to incorporate Songza's technology for music recommendations would be a part of the overhaul. He said there was no need to reduce the price, currently $10 a month, for that subscription. "Right now we're focused on creating broad awareness that the service exists," he said.
News about the eventual Music Key service was much less definite. Reuters cited "a person familiar with the plans" who claimed that YouTube would see new subscription services "in coming weeks." In other words, we still don't have any definite info about how YouTube will foray into the subscription field.
Even without concrete news, Google's plans are drawing skepticism. Reuters also spoke with Alex Luke, a venture capitalist at The Valley Fund, who said Google's approach of trying so many music service tactics would likely cause confusion. Considering the sheer volume of names and words associated with the company's music plans, that's not an unreasonable concern.