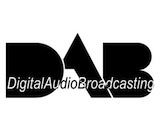 Wolfgang Struber, vice chairman of Digital Radio Austria, made statements supporting the adoption of DAB+ technology in the European nation. "Radio is the last broadcasting format in Austria to convert to digital, and Digital Radio Austria wants to follow the trend set by some other European countries to make the switch to DAB+," he said.
Struber pointed to purposes such as emergency warning systems, disaster relief, and traffic alerts as important uses of DAB+ for the typical Austrian citizen. "Here we need a legislative statement of intent, which paves the way for the establishment of digital radio DAB+ in Austria," he said. "For the benefit of the economy, the media and the general public."
A study by WorldDMB this spring examined the progress of rolling out digital radio technology across Europe. Although Austria and Flanders had just begun DAB+ trials at that juncture, the UK, Norway, and Switzerland have made notable progress in making digital technology available in cars and on roads. In fact, Swiss listeners tune in to DAB+ channels and Internet sources at equal rates.