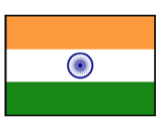 Prashanth Rao, a partner at Deloitte India, wrote an article with an outlook for podcasts and audiobooks in India.
Deloitte's latest data pegged the audiobook and podcast sector as commanding revenue of less than $5 billion globally in 2020. India recorded more than 40 million monthly podcast listeners and 60% year-over-year growth in 2018, which Rao said made it a major international market by size. Recent data showed that India's current population is more than 1.3 billion.
Radio is still a potent force in India, and Rao said that increased amounts of customization and curation would be key for podcasts to compete. Companies are investing in a better experience for podcast listeners, such as "improved narrations, enhancing app functionalities, and advanced analytics enabled demographics-based customizations."
In terms of audiobooks, Rao opined that India has a few key areas where growth will happen. The nation has long transit times, meaning commutes could be a place to reach listeners. Children's audiobooks are also seeing growth in demand, while nasent interest in smart speakers and streaming books on demand services could help further speed uptake for the segment.