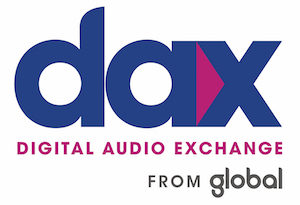 DAX, the UK-based digital audio programmatic advertising platform, announced the launch of a strategic sales division in the United States. It also hired Ryan Rose to lead this division as director of sales and partnership development. Rose will be responsible for leading DAX's expansion into premium content partnerships, focusing on podcasting and on-demand audio. His tasks will include improving results for existing publisher relationships as well as forging new partnerships that integrate with the current DAX offerings.
"This represents an evolution in our business model from being a straight sales rep of digital audio/streaming ad inventory to offering a more integrated ad-product and solutions suite to our clients," DAX US CEO Matt Cutair told RAIN News of today's developments. Cutair noted that the new division will work with existing publishers on the platform on improved packaging and sales, and could also involve developing new partnerships. He emphasized adding value to the sale of standard audio ad inventory.
Ryan Rose's statement has a podcast focus: "I'm joining DAX at a critical inflection point," Rose said. "As the podcast market continues to grow and expand, we are positioned to offer podcast producers and advertisers more integrated sales and distribution opportunities. I look forward to taking my previous experience and helping the DAX team grow here in the U.S."
Digging into the podcast angle, Matt Cutair agreed with the focus: "Coming off the successful Bronzeville Podcast initiative we are prepared to invest more aggressively in bringing new on-demand/podcast content to our network." (Bronzeville was an ambitious and star-studded 2017 production about gambling in 1940s Chicago.) Cutair told RAIN to expect announcements over weeks and months that might include agreements with existing shows, and original program development by DAX.
Ryan Rose's past experience includes stints with Horizon Media and Triton Digital.