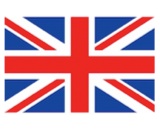 Music piracy in the UK is on the decline thanks to the easy access and availability of streaming services. That's the takeaway from a new report from YouGov, which found that just one in 10 people in the UK are using illegal downloads. The rate is down from 18% in 2013. The report expects that percentage to continue shrinking. Nearly a quarter (22%) of people getting their music illegally said they don't expect to continue the practice in five years.
"While illegal downloads still present a significant challenge to the music industry, there appears to be some light at the end of the tunnel," YouGov Associate Director Justin Marshall said. "Whether or not streaming is what finally banishes illegal downloads remains to be seen, but there are encouraging signs."
The remaining listeners who admitted to illegal downloads in the survey said that access played a part in their choices: 44% said they only download songs they can't access elsewhere. That means exclusive album releases that require a paid subscription are among the most likely targets.
The results are positive, but tempered with some limitations. Self-reported surveys may not be the most accurate reflection of actual piracy practices. Some participants may be unwilling to admit to illegal activities. And although the report did see promising moves in illegal downloads, there are ongoing concerns about the practice of stream ripping.