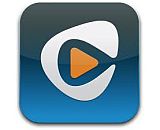 David Lowery has expanded his legal action against the streaming world over songwriter royalties to include Rhapsody. Over the weekend, Lowery's legal team and fellow plaintiffs filed a proposed class action against Rhapsody in Northern California's District Court. He also filed a suit against Spotify in December seeking payment of mechanical royalties for his compositions with the bands Cracker and Camper van Beethoven.
After the Spotify suit began to unfold, Rhapsody allegedly took some efforts to show its paperwork supporting its royalty efforts. Digital Music News published a photo of a notice of intent from the Harry Fox Agency stating Rhapsody's plan to obtain mechanical licenses for Lowery's works in 2005. But that notice does not have any news about a follow-up
Lowery's legal action is one of two sweeping efforts to take streaming services to court over how and when they pay royalties. Yesh Music and John Emanuele have also filed suits against multiple platforms. Yesh has previously sued Rhapsody, although that 2014 case was settled.